SETTING THE STANDARD FOR DJ ENTERTAINMENT
We are a widely recognized professional and dynamic DJ hire company that is strongly dedicated to exceeding your expectations. Our team understands and listens to you, and we know what it takes to make any special event or party a success. We have been entertaining corporate and private clients in the most highly respected venues for the last 12 years and are the only company in Australia to supply full time DJ hire to the Cruise ship industry. We also continue to perform on national television.
We believe we are different because we pride ourselves on our personal approach to each one of our customers and the values by which we operate. Our understanding of the importance of our customers' special events is second to none. We believe our attention to personalising YOUR event is what makes us stand out from the rest.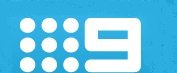 Atmosphere DJs has performed live a number of times on Channel 9 national television as the on air entertainment for the NRL footy show in 2010, and also just recently on 24/03/11 for the show filmed at southbank in Brisbane.
Here at Atmosphere DJs, we proudly supply our award-winning locally based DJs for events around Australia, and also in Dubai and Asia, for corporate and celebrity events.
ATMOSPHERE DJS WHERE PROUD TO BE ASSOCIATED AND ENTERTAINING FOR THE MERCEDES BENZ FASHION FESTIVAL HOSTEB BY HILTON
ATMOSPHERE DJS - THE DIFFERENCE
Atmosphere DJs offers you exciting ideas, fabulous music, and polished DJs. All of this creativity and energy is customized to fit your distinctive needs and tastes, making your event wonderfully unique. We are a boutique DJ service and are a 110% customer focused business.
Full-Time professional DJ entertainers


We are not an agency and do not outsource events


Based locally in S.E QLD, but supply our locally based DJs for many events and contract work all over Australia.


Supply our locally based DJs to cruise lines,celebrity, and V.I.P events.


Our award winning corporate and wedding DJs have performed on national television.


UNLIMITED song database - You ask for it, We play it. Guaranteed.


M.C service on request


The latest in LED special effect lighting


Tips and advice from industry experts.


No hidden charges or... your money back.


Full service professional Entertainment company.